With summer in full swing, there's nothing quite as refreshing as a cold glass of iced tea. And what better way to mix things up than with a touch of sweet and juicy peach flavor?
This Peach Iced Tea recipe is sure to be a hit at your next backyard barbecue or lazy afternoon on the porch.
Ingredients:
4-5 bags of black tea

4 ripe peaches, pitted and sliced

1/2 cup granulated sugar

8 cups water

Fresh mint leaves (optional)
Instructions: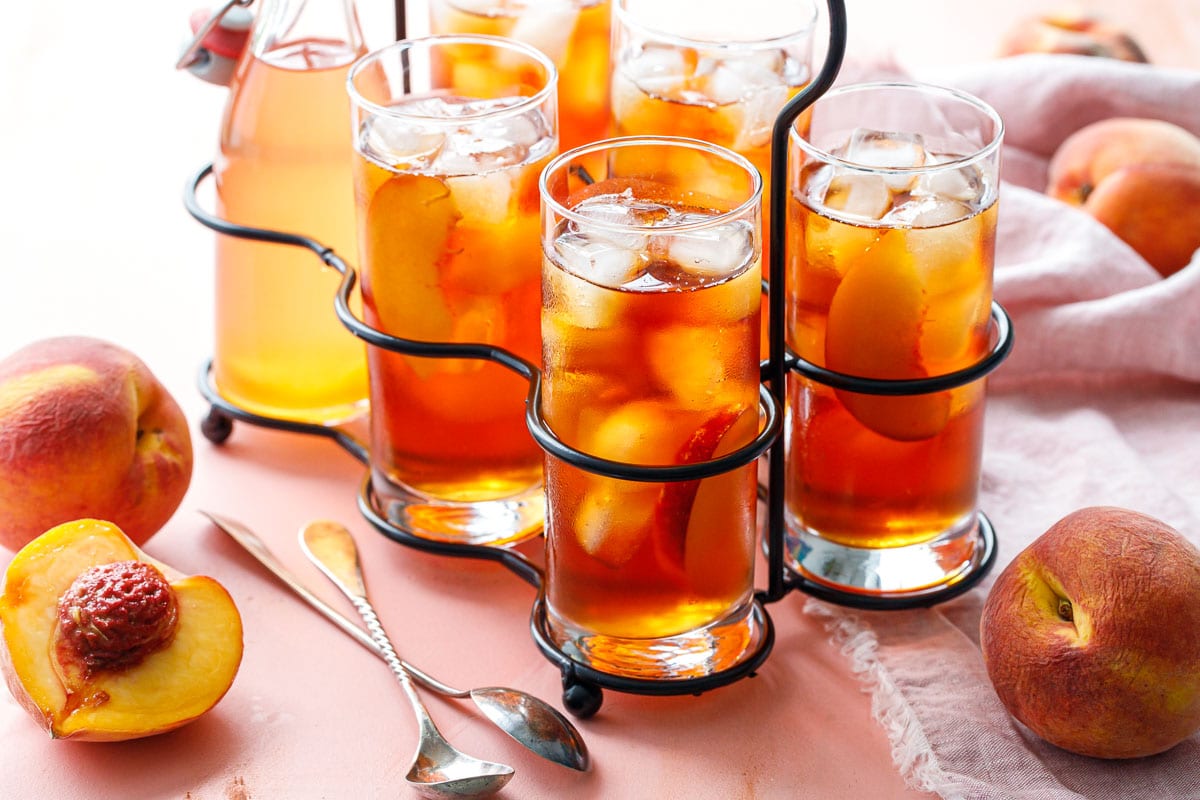 Bring 8 cups of water to a boil in a large pot or kettle.

Add the black tea bags and let steep for 5-7 minutes, or until desired strength is reached.

Remove the tea bags and stir in the granulated sugar until dissolved.

Add the sliced peaches to the hot tea mixture and let steep for at least 30 minutes, or until the mixture has cooled to room temperature.

Strain the peach tea mixture through a fine-mesh strainer or cheesecloth to remove any solids.

Chill the peach tea in the refrigerator for at least 1 hour, or until cold.

Serve over ice, garnished with fresh mint leaves if desired.
Enjoy the sweet and tangy flavor of peach blended with the refreshing taste of iced tea. This recipe is easy to make and perfect for any summer occasion. Plus, with the added health benefits of tea and fruit, it's a guilt-free way to beat the heat!