Sunset Palmer is a refreshing twist on the classic Arnold Palmer, a popular iced tea and lemonade combination. In this version, the lemonade is spiked with the tropical flavors of passionfruit and pineapple, giving it a beautiful sunset hue and a deliciously fruity taste.
How to make Iced Mint Tea at home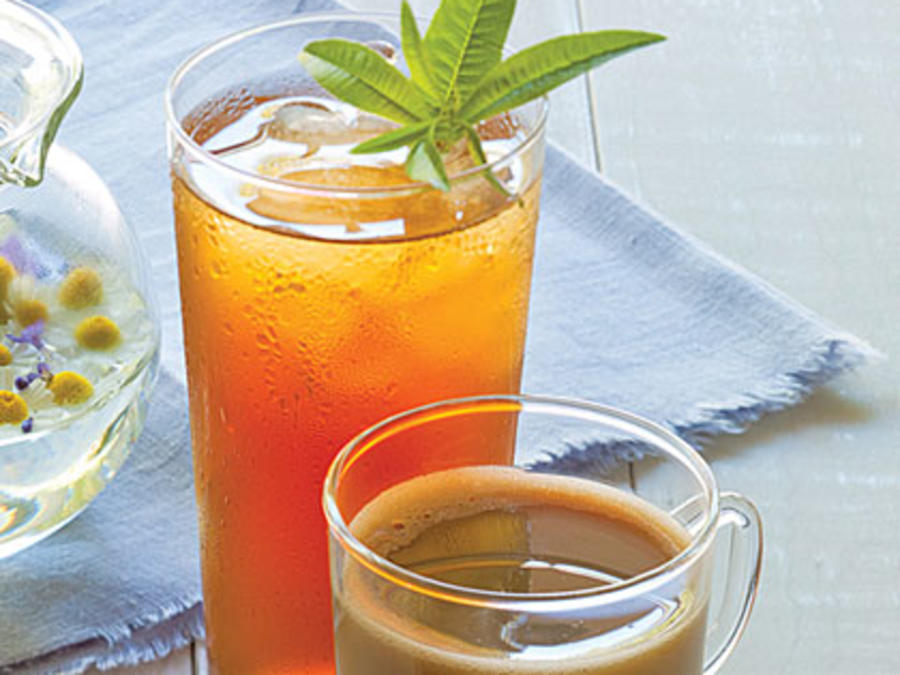 Ingredients:
4 black tea bags

4 cups of boiling water

1/2 cup granulated sugar

1/2 cup freshly squeezed lemon juice

1/2 cup passionfruit juice

1/2 cup pineapple juice

2 cups of cold water

Ice

Lemon slices and fresh mint leaves, for garnish
Instructions:
Place the tea bags in a large heatproof pitcher and pour the boiling water over them. Let steep for 5 minutes, then remove the tea bags and discard them.

Stir in the sugar until dissolved.

Add the lemon juice, passionfruit juice, pineapple juice, and cold water to the pitcher and stir to combine.

Refrigerate until chilled, at least 1 hour.

To serve, fill glasses with ice and pour the tea mixture over the ice. Garnish with lemon slices and fresh mint leaves, if desired.
Nutrition Facts:
The exact nutrition facts for Sunset Palmer can vary based on the specific ingredients and amounts used. However, generally speaking, iced tea and lemonade cocktails like Sunset Palmer are moderate in calories, with around 150-200 calories per 8-ounce serving.
They are also a good source of vitamin C and other antioxidants from fruit juices. Keep in mind that adding extra sugar or sweetened juice can increase the calorie and sugar content.